Podcast: Play in new window | Download
I had fun – and learned so much – in this interview with bestselling author Roz Morris.
Note: This is a ReBroadcast of the podcast interview I had with Roz Morris earlier in 2016.
Roz has ghostwritten over a dozen novels which have sold over 4 million copies. She's also written her own fiction books as well as written nonfiction writing books to help novelists craft amazing stories. She is the cohost of a radio show on writing, as well as a speaker and writing coach. You can find more details about Roz on her website, www.nailyournovel.com and sign-up to her newsletter for new and exciting books and courses coming up soon! If you like, you can chat with Roz on Twitter or Facebook.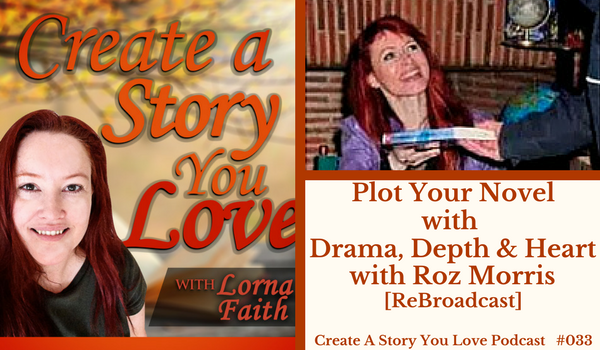 In the Intro I talk about some helpful books I've been reading for writers and I ask a favour…
Romance Self-Publishing Book Bundle by Nina Harrington. She is the award winning author of 19 romance and romantic mystery novels with over one million copies sold. In this book bundle, she takes you step-by-step through how to write short romance books – novellas of 30,000 words – and also how to write the mid-range romance novel of 55,000 words. Helpful tips in this book bundle.
ASK. by Ryan Levesque. Ryan writes about the art and science behind figuring out what your readers and/or consumers of your products are looking for. Super helpful read.
Read on for highlights of today's interview with Roz Morris.
Summary of Interview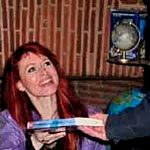 Roz Morris shares that she always messing around with stories growing up, but didn't take it seriously until she met her husband who is a writer. She started ghostwriting, when somehow schedules got messed up with the publisher and her husband asked her to write one of the books he was scheduled to write. She wrote it and the publisher loved it ~ so she got more ghostwriting projects.
Through ghostwriting she learned how to write bestselling novels(selling over 4 million copies), but she also wanted to write her own fiction books.
Roz has since written two of her own fiction novels. My Memories Of A Future Life and Lifeform Three.  
As she has helped many writers bring their manuscripts up to a publishable level, she seen people writing in many different genres, but not quite getting how to tweak their novel to make it great.
So she wrote her Nail Your Novel series to help writers to deconstruct and finish their books.
There are a broad variety of story types, yet common features that all plots have. Check if your story has these 4 C's:
Curiosity – Your story should make the reader curious. Early on in the story there should be something that hooks the reader – like a problem or quest that has many twists and turns.
Crescendo – Stories have moments where bad goes to worse. There are turning points and triumphs.
Coherence – Have a theme or idea that glues the story together. The reader should feel like everything in your story has a flows together.
Change – Plots that satisfy readers, have a feeling of change and a sense of journey. As the character changes and grows in their understanding, so does the reader.
"Every event you invent, ask if you can make more use of it. Then you are on the way to an elegantly crafted story with focus and coherence." from Writing Plots with Drama, Depth and Heart: Nail Your Novel by Roz Morris.

*Roz talks more about the 3 and 4 act story structure and that novels need a minimum of three turning points. These turning points are usually at the quarter points of the book – the beginning, middle and the three-quarter point.
*Be willing to take your book apart to see what you've got. Double check that the events leading up to the ending, work. Find ways of looking at your book like an x-ray.
*Roz wrote a post about the steps she takes to write her novels.
You can learn more about new projects Roz is working on here and get her FREE Nail Your Novel Instant Fix: 100 Tips for Fascinating Characters  here. Find and connect with her on Twitter or Facebook.
How do you handle story structure in your novel? I'd love to hear your thoughts in the comments!