Podcast: Play in new window | Download
Many storytellers aren't sure of the steps to take to make art and make money at the same time. In today's interview, bestselling fiction and nonfiction author Monica Leonelle, shares with us her playbook of prosperous creation.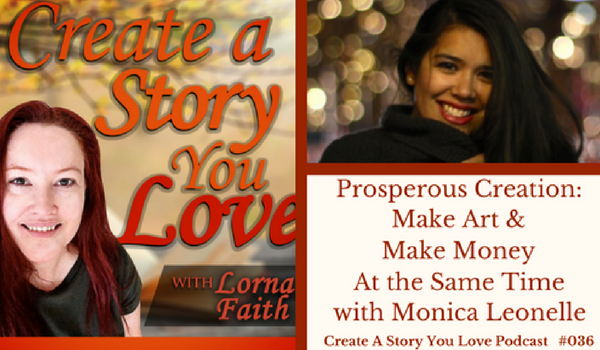 In the intro, I talk about how I've struggled to stay consistent with word count, and how writing down my 10 goals(for this year) in a notebook everyday has been helpful.
Books I've found helpful lately are Monica Leonelle's Growth Hacking for Storyteller's series; James Scott Bell's book for writers Write Your Novel From the Middle; and James Altucher's inspiring book The Choose Yourself Guide to Wealth.Each of these books have is super helpful to understand either story craft or successful mindset.
Interview Summary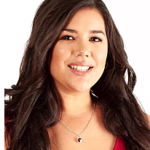 Monica Leonelle started blogging back in 2007. This got her excited to want to create an online business. She worked in corporate until 2011 and focussed at that time on digital marketing and did a lot of copywriting. She got her MBA and focussed on marketing strategy and entrepreneurship.
In 2012 Monica transitioned into full-time freelance copywriting and blog writing. While she was doing that she was learning to write and publish both fiction and nonfiction books. It was in mid 2013 that she decided she would force herself to write 50,000 words in a month. She did that in September 2013 and documented the her process which Monica describes in detail, in her book, Write Better, Faster.
By 2015 she  had achieved enough income from her books to quit the freelance work for good, and she stopped taking clients and transitioned out of freelance work. In 2016 she focussed on her first course, Let
Your Book Flow Signature Program.
After Monica struggled for a few years to get her books written, she realized what she wanted was a clear playbook on how to become an author. 
She wrote down a notes, which eventually became what she called the Hierarchy of Prosperous Creation.

The idea is that you have to finish one step before you move onto the next layer:
First 3 Tiers:
These first three Tiers are miserable because it's a ton of work to get through them and you don't see results at the beginning. The goal is to get through these first 3 Tiers a lot faster.
Mindset: confidence issues that authors face that hold us back. Learning how to unblock that.
Craft: knowing how to create a book whether it's nonfiction or fiction.
Rhythm: Your ability to write words quickly. Your writing habits and process and developing a consistent writing habit.
Last 4 Tiers:
Paths: Having one single path from a stranger to a reader/customer.
Fortresses: Basically turning your success from one path into a sustainable business.
Bursts: Time sensitive promotions and events. Most effective when you have all these sales funnels in place.
Community: A community that surrounds your work. As you nurture your community they help you find more customers. When you get to this Tier, you see deep profits because everything is aligned and you are growing organically.
Monica encourages new writers to go back to each Tier in the Hierarchy of Prosperous Creation and do an intensive on it.
Try to make it your goal to get through each of the Tiers quickly.
She's found that what most authors are missing the most is that they don't work on their mindset on a daily/weekly basis.
To start working on your mindset start by: tracking your metrics. Tracking what you're doing = truth. Many people don't confront the truth – because sometimes it's painful.
Monica shares her story of how she had to confront and accept the fact that she had been trying to do this for 5 years with little results. She needed to find something that was working.
Accelerated Author, is a way to constantly check on your mindset and double check you're consistently improving.
Monica encourages writers to study the hierarchy and understand where you're at in the Tiers. When you understand it, you'll move along the path a lot faster. For first-time writers, start with understanding the seven Tiers in Prosperous Creation. It will lay out the higher level strategic questions and answers that you might have for where you are headed as an author. It helps you to understand which piece you need to be focussed on right now 😉
You can find Monica at www.monicaleonelle.com or at www.proseonfire.com and on Facebook or Twitter.