Podcast: Play in new window | Download
Our mindset on writing and money shape so much of our lives. If you've struggled with moving beyond fear and embracing a love-based mindset everyday, that attracts more of what you want into your life, you'll love this discussion with the author of the Love-Based series, and premiere direct response copywriter and business owner Michele PW.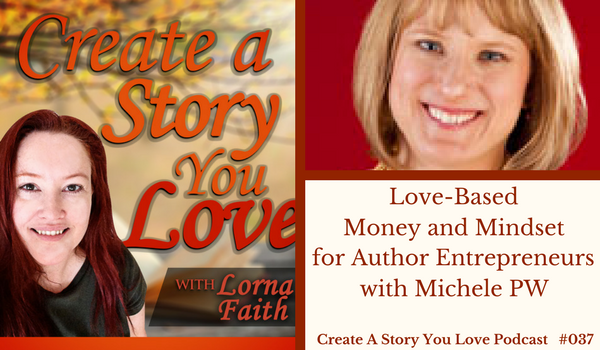 In the intro, I share a new book I'm reading on plot, plus I encourage all writers to listen to this chat Marie Forleo  with Cheryl Strayed, the author of Wild(yes, the book that was made into a movie starring Reese Witherspoon). Cheryl, shares about the realities of becoming a writer and the two questions every creative must ask themselves before they write their books and create their art.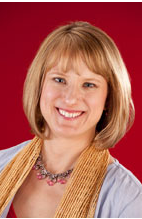 Michele PW is the founder and CEO of the Love-Based Copywriting and Marketing Company that is the premiere direct response copywriting and marketing company today. Her business caters to entrepreneurs and small business owners who want to be more successful and profitable and feel good about their marketing and copy.
A few of her clients, include Ali Brown, Lisa Sasevich, Brian Tracy, and other authors and entrepreneurs who use Michele's marketing and copy to build a business they love and that loves them back.
Michele blogs and podcasts over at lovebasedbiz.com. Today we're talking about her latest book, Love-Based Money and Mindset: Make the Money You Desire Without Selling Your Soul. She also writes psychological thrillers, with her third book in the series releasing soon.
We discuss:
Why authors should shift their mindset from thinking of writing as a hobby and to embrace their writing as a business. Michele encourages fiction writers, not to wait for the perfect time to start writing. Even if all you have is 15 minutes a day to work on your book, it could change your life.
Michele says her biggest regret, is that it took her mom dying, to get her act together so she started to take her writing seriously. She invites writers listening, to don't wait for something drastic to happen, before you begin to write those stories you've been dreaming of writing.
Tips on how you can transition from your full time job to being a full time author, by becoming a part-time copywriter. Copywriting is still an excellent skill to have as an author.
How Michele's Love-Based book series explores how to market your books with love-based emotions, instead of fear-based emotions.
How you can start to change your attitude so you can embrace love and abundance and attract money to you. Get clear on your 'go to' default emotion(worry, anger, etc), and instead of defaulting to the multiple reactions(procrastinating, drinking too much, starting a fight on social media, etc), stop yourself, and break the self-sabotage(example: fear stops you from doing what you need to do in your business that day, or having too many glasses of wine at night and you are groggy the next day).
How to establish a routine to tell your muse that you're ready to sit down and write. Whether that's getting a cup of tea, lighting a candle, putting on your writing music, or whatever works for you to inspire yourself that it's time to write.
Tips for writers that feel worry or self-doubt around their books. If you have a habit of asking yourself, is anyone going to read my book? If you feel this emotion, don't try to talk yourself out of it, but instead let yourself experience the worry – it's an emotion that just wants to be felt. Once you've felt it – and most likely it won't feel very good – the negative emotion will go away.
If you want to find out more about love-based books or podcast, and if you're interested on learning from Michele how you can become a copywriter, you can find more details at lovebasedbiz.com. You can also connect with Michele on Facebook or Twitter.
Do you have questions about love-based money or mindset or being an author entrepreneur? Please leave a comment below!