Podcast: Play in new window | Download
Bestselling High Fantasy and Science Fiction author E. Rachael Hardcastle, has written fiction that has inspired Elementary School children in her home town to write their own short stories. Emma shares in this interview,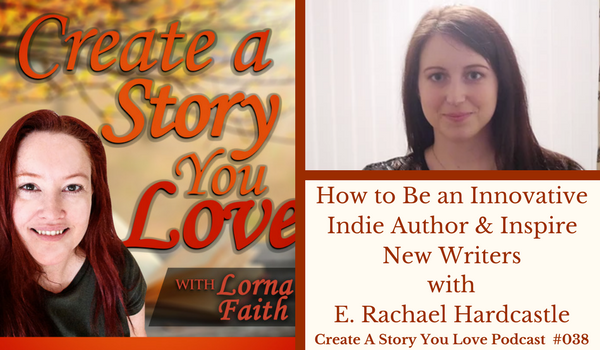 that she self-published the children's stories. The local TV station in her hometown interviewed these children and their excitement at being newly published authors.
In the update, I share how writing mentors can inspire us to get outside of our own comfort zones. When I had lunch a month ago with Angela Ackerman, she inspired me to: 1) find a way to get to the writer's conference coming up in Calgary in August called When Words Collide; 2)reach out to some successful Wattpad authors and ask for a Podcast Interview; 3)to set up the Podcast on Patreon, to give new writers a way to receive even more benefits(name & website mentioned on the podcast as well as your name & a link to your website on a special website Patron page) for those who have found the interviews helpful and would like to support the Podcast(for less than the cost of a coffee a month). If you'd like to support the Create A Story You Love Podcast on Patreon, click this link.
I also mention a couple of books and a new tool for self-publishing I've found helpful: 7 Guidelines for Using Hashtags on Pinterest by Vincent Ng; Writing Deep Scenes: Plotting Your Story Through Action, Emotion, and Theme by Martha Alderson and Jordan Rosenfeld and I've been learning from tutorials on how to set up/format my new novella by using Vellum to create beautiful ebooks 😉
Interview Summary: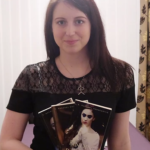 E. Rachael Hardcastle is a High Fantasy and Post Apocalyptic Science Fiction author from the U.K.
She writes imaginative High Fantasy series titled, Finding Pandora, a romance short story called, Romantic Faith: A Short Story Romance well as her newest Science Fiction novel, Aeon Infinitum: Run for Your Life: Book One of the Post-Apocalyptic Trilogy. You can find out more about upcoming new releases here.
Highlights in this interview include…
How you can learn to write by reading widely from many different authors – like J.R.R. Tolkien – who she learned so much from. This inspired her to write her own Fantasy novel.
When you write detailed notes of the symbolism, meaning and themes of books you love, it inspires you to incorporate new ideas in your own fiction.
Tips on brainstorming your own unique word settings, languages and unique creatures/characters.
How to make your own detailed maps using the FREE GIMP software. Check out this YouTube video tutorial to get started. Emma said she started without knowing anything, and learned how to create her own map in 4 hours that looked professional.
Writing tips for first-time writers: when you first start writing your book – instead of thinking about if others will like your story – your first question should be: Do I like this story? Write what you would  love to read.
How writers can set targets and goals that are achievable. For example, Emma writes scene by scene and only what is necessary for the story.
Tips on how writers can move out of their comfort zones and set new levels for themselves. Emma talks about how she set a goal for 2017 for a Media release. And as she helped Elementary School children self-publish their short stories, a local T.V. station interviewed her and the children. She already achieved that goal for 2017.
How writers can continue to inspire themselves by listening to podcast interviews and reading blogposts and books. 
How writers on a low budget can start simply by writing short storiesand uploading them to digital retailers like Amazon, Kobo, etc. Then see what response you get from readers. Keep putting yourself out there until you find your niche. Most of all, keep writing the stories you love.
You can find more about new releases from E. Rachael Hardcastle at her website and listen to her podcast interviews and watch her YouTube channel here. To connect, say hi on Facebook and Twitter.
How do you move beyond what's comfortable to set new goals or levels for yourself in your writing life?  Please, do leave a comment, I'd love to hear your tips or ideas on that.