Podcast: Play in new window | Download
Want to learn how to create a business plan to help you be more successful as an indie author?
In today's interview, USA Today and NY Times bestselling author Denise Grover Swank, shares how she created her first business plan when she first started writing. So if you want to learn tips on how to be a successful Indie Author, listen in to these amazing tips from Denise 😉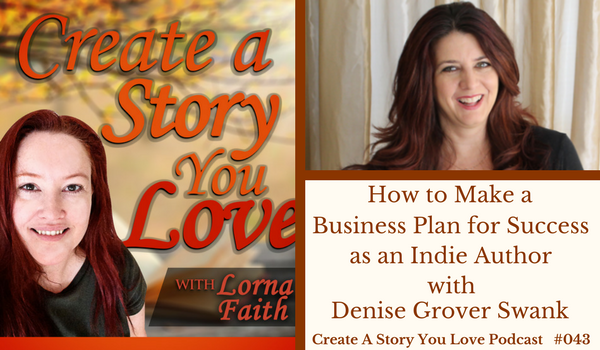 In the intro, I share how amazingly helpful it's been to be part of a Facebook accountability group for romance writers. I wrote more last week than I have for a long time.
I also share some books I've been reading which have really useful in both positive mindset and motivation.
Bestselling author Jeff Goins has a New Release out now called Real Artists Don't Starve. In this book Jeff(after many interviews with successful creatives) dismantles the myth of the starving artist, and shows you how you can make a living as a writer and as a creative.
I've also been reading The Power of Productivity by Leonardo D.M. The author shares tips on how to choose your priorities for each day. Learn how to focus better by doing one thing at a time, how to say no to extra commitments and how to identify what distracts you.
Interview Summary: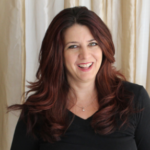 Denise Grover Swank began writing in 2009 – giving herself a challenge to write 50,000 words during NaNoWriMo. When she started writing she
had a rough outline and by the end of November she had written 69,000 words. The book was finished on Dec. 10th.
In 2010 Denise tried to get an agent and publisher, not considering self-publishing as an option at the
time. She had positive feedback from agents but they didn't think it would sell well. After a second novel rejection, she decided to self-publish.
Since Denise had a blog where she told stories about her family, she had learned to write by regularly . Blogging was a great place to learn writing and connect with other mommy bloggers. Denise originally grew her blog traffic by writing about her family and then transitioned those readers over to her fiction
writing and to Facebook where she connects with readers everyday.
Learn to Make a Business Plan for Success as an Indie Author…
When Denise started out she didn't know anything about business, but her brother had started his own business, so she did research into how to create a business plan.
At some point – whether it's with your first book or after you've written a few – it is a good idea to create a business plan. For writers who are just starting out, your business plan doesn't need to be in depth, but some sort of business plan is a great idea.
If you want to read more details, Denise shares in depth about her business plan in this blogpost.
The following are some of the details included in Denise's business plan and some ideas for you to consider as you create your own business plan:
1.Describe your business. What business are you creating? Describe your mission/vision for your business.
2.Write down details of ownership and location. This simple. Most likely you own the business and based in your own home.
3.Write down what your business does. What is the reason for your business. Do you write novels. Do you write nonfiction books and plan to create online courses too?
4.What types of books and/or merchandise does this business create? For example: ebooks, print books, audio books, translations and possible merchandise like t-shirts, journals, etc.
5.Write down your overall costs and pricing strategy. Write down details of how you'll price your ebooks, print books, audio books. Also, include costs like: book cover design; editing costs, etc.
6.Study your market because it's always changing. Look at pricing model for books. Look at your target audience of readers. There might be times that you'll need to sacrifice what you want to write in order to pursue writing something else that might be more profitable.
7.Study effective marketing/promotion plans. This changes often. So do your best to keep up with new ideas on what is currently working for other authors.
8.Write down a production plan that works for you. Take a look at your schedule and see how you can adjust it to work in when you want to have your first draft done for each book; when you want to self-publish it, etc. To be successful you need to write and be self-publishing books on a consistent basis.
9.Decide on long term goals and write them down. Denise says she started planning for one year in advance, but says another indie author, Susan Kaye Quinn recommends creating a five
year plan. The plan is fluid and can change as you go along.
On a personal level, Denise wishes she hadn't written in so many genres when she first started out.  But she says on a business level, it's important to have two genres. That way when one genre is hot, the other on might not be – and your chances of straddling the market are better.
Advice for first-time authors…
"If you're brand new, don't be in a hurry to publish. Write it. Revise it. Then revise it again. Make sure your books are as good and clean as possible." Denise Grover Swank
To find out about Denise's New Releases and read more about other series, go to www.denisegroverswank.com. To connect, you can find Denise on Facebook or Twitter.