Podcast: Play in new window | Download
Do you struggle to keep your focus and be fully engaged in the present moment as you write your story? If you can relate, today's interview with Thomas M. Sterner, bestselling author of The Practicing Mind and Fully Engaged, will be incredibly helpful.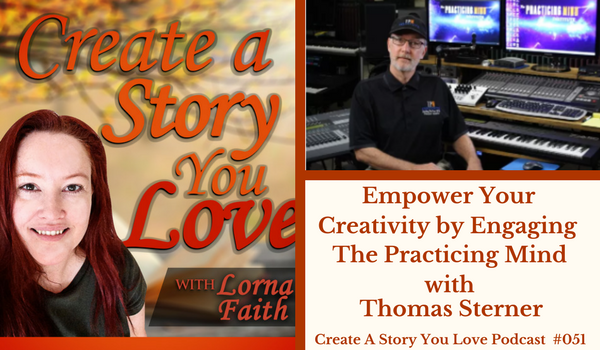 In the intro, I share lessons learned from Warren Buffett's tips on the 25-5 rule, that he taught his pilot Steve. Still learning how to narrow down my 'to-do' list to only 5 most important things!
Some helpful books I've read these past couple of weeks that you might find useful:
1.The Practicing Mind and Fully Engaged by Thomas M. Sterner, which will help you be engaged in the present moment and find joy in your creative process.
2.The Anti-Procrastination Habit by Steve Scott has helpful tips on how to get rid of overwhelm to help you be motivated and focussed each day.
3.Story Trumps Structure: How to Write Unforgettable Fiction By Breaking the Rules by Steven James has great tips on how to add more tension to your story.
So that's what I've been learning and reading. Hopefully those books are resources that are useful to you as you write your books. And as usual you know I'd love to hear from you. Please share below what you're reading, writing or learning 😉
Interview Summary: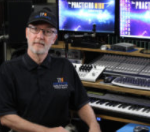 Tom Sterner, shares what he has learned on how creatives can become really aware of their thoughts and mindset as they work on their projects, in the present moment.
In telling his own story, he talks about beginning to play guitar and then piano at a young age, but he wasn't that great at practicing.

It was the observer in him, that noticed that he never finished anything and he felt like he didn't have the power to reach his goals.
This is what was the inspiration behind his own search to fix the problem and to learn how people can change their behavior. Tom writes about this process in his book, The Practicing Mind.
It wasn't until he studied Eastern philosophies in college, that he learned that how to be fully engaged in the present moment with whatever project he was doing.
It's important to focus more on the process rather than end product.
Definition of The Practicing Mind: Everything we do in life comes from practice and repetition. Practice is an intention. You are intentionally repeating a specific activity to intentionally fulfil and accomplish something. It's very unconscious. You are doing something for a purpose. It's non-judgemental. It only uses the goal as a rudder – and not as an indicator of what hasn't been accomplished yet. The Practicing Mind, is completely absorbed in the process of creating, and not in the achievement of the goal.
How do you get to the point where you are fully engaged and finding joy in the present moment?
Two ways to begin thought awareness training:
1.Breath based: Find a quiet and comfortable position without any distractions. Be quiet for 10 minutes a day and just watch your body breathe and watch what your mind is doing. It's a temptation to control your breathing, but don't… just let yourself be still and breathe naturally.
2.Mantra based(a phrase you repeat): Again, find a quiet and comfortable position without any distractions. Say your repeated phrase over and over to help your mind focus. Example: "I am successful" or "I am peaceful", etc.
Most people find their mind is running off on it's own. You might think that you're not any good at this because you can't stop your mind from thinking. But, if you're noticing your mind that's a really good meditation. If you're bringing your mind back a lot as you observe it, those are good things. That is where you start.
Judging yourself has no place in a mindfulness practice, because judging has emotion in it and it affects your confidence and your ability to focus.
To focus on the process and in the present moment there are expectations you need to let go of.

Creatives are involved in an infinite art form. Most of us have too much going on in our lives so we naturally want to feel closure on things. As writers and creatives it's important to embrace the infinite process of what we're doing.
We need to have goals… they help us. Studies have shown that we get more done with less time. Our experience of it is when we are in creative flow.
When you are just starting out as a writer for example, you have a feeling inside of being up against your threshold. You sense a sortof struggle to understand how to write your story.
This feeling is only an indication of where you're at in the learning curve.
Creatives are always up against your threshold. Soon we begin to feel like we're never improving. Pay attention to those feelings. You might interpret those feelings as being unpleasant, when really it's just an indicator that you're up against a new threshold in your learning curve.
In his book Fully Engaged, Tom tells the story of of the life cycle of a flower. He asks, when is a flower perfect? The truth is a flower is perfect all the time: when it's just a seed, or a sprout or when it finally blooms.
For most of us, we feel impatient to get somewhere else than where we're at right now. Tom mentions, that's why it's important to train your mind to enjoy the present moment so you can be fully engaged and fully enjoying your present moment.
How are habits and practice interrelated?
What we practice becomes a habit. 
Tom shares how writers can become aware of what habits we are forming and to turn undesirable habits into good habits.
When the mind is learning something new it takes all of it's computational power. That's why when you're learning something new it's so easy to stay in the present moment. The better you get at it, the more it begins to be effortless for you. The problem with habits is that there's not a lot of conscious choice. Habits just get executed. Whatever you're repeating – whether it's physical or mental – is going to become a habit.
How do you separate yourself from bad habits?
"Go back to awareness training. Watch your own behavior and what your thought process is at the time. If you can understand how you want to replace that old habit with the new habit… after that it's as simple as just being aware of when you begin to execute the old habit to switch it to the new habit. So, whenever situation A comes up, there will be a natural pull to execute the old habit and that's where we need to train our mind to become aware of our old habit and switch to habit B – the new habit. Keep repeating the new habit, even though it might take 30 repetitions, until you change the synapsis in the brain and develop a New Normal." Tom Sterner
As you change your old habits and begin to be aware of your thoughts and practice present moment thinking, your goals will begin to just flow towards you instead of you feeling like you're pawing your way to get them done.
You'll feel content and empowered because the thoughts you have are directly related to what you're doing. When you get rid of worry, fear and other resistance, your mind goes into a 'laser focus' and there is nothing else you're thinking of, but the creativity of the present moment.
You can find more details on more books and online courses – including the New Audio Book for Fully Engaged and the upcoming The Practicing Mind online course – over at www.TomSterner.com. You can also connect with Tom on Twitter or Facebook.