Podcast: Play in new window | Download
Have you ever struggled with these thoughts? I can't do this! People think I can do this, but I've got them all fooled! I'm a fraud! A poser! A fake! I'm not REALLY a writer!  If you can relate, you'll hear tons of great tips from Katie Cross today as she shares how writers can be aware of and beat Imposter Syndrome.
Katie Cross is the bestselling Fantasy Author of Miss Mabel's School for Girls – which you can grab for FREE here –  as well as a Indie Author Coach. She loves writing and helping indie authors get past obstacles and strategize to get to their next level in their author business. You can find more about Katie at www.kcrosswriting.com and connect with her on Facebook or Twitter.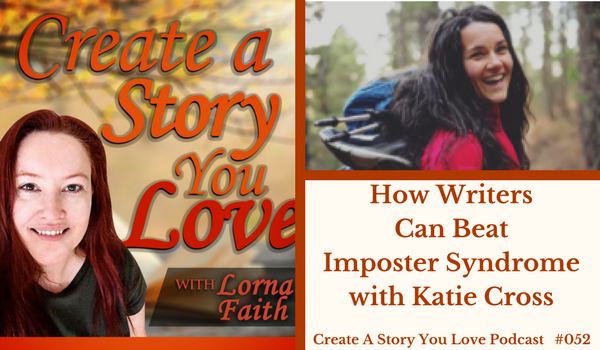 In the podcast intro, I talked about resources and books I've read through that I hope you find helpful. 1)For tips on how to write better keywords and metadata for your books on Amazon, check out Dave Chesson's website at www.Kindlepreneur.com.  2)f you need more ideas and strategies on how to attract readers and make connections with people who are interested in what you have to offer, check out this helpful book Let's Get Visible, by David Guaghran. 3)Need inspiration from an author's biography? Curl up by the fireplace and read J.R.R. Tolkien's biography by Wyatt North, J.R.R. Tolkien: A Life Inspired.  After reading this book, the inspiration and ideas behind the amazing stories like The Hobbit and The Lord of the Rings, finally made sense 😉
Interview Highlights: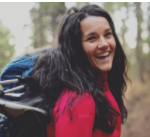 Katie Cross brings readers awesome fantasy, chick lit stories and multi-genre novels. Her Miss Mabel School for Girls was a her first bestselling fantasy book.
Right now she's also writing epic fantasy book(think J.R.R. Tolkien; Brandon Sanderson fantasy).
*Katie shares how she has continued to write and self-publish and kept going despite ups and downs and
slump weeks.
*Keys to success for writers: like stepping back from emotions, and analyze how you as a writer can write the next book better. Which makes every book you write, better than the last one.
*Questions to ask yourself when you look at your books: How can I make this next book better than the last one? Could the story structure be tighter? Could my characters be deeper?
*Learning from failures and mistakes and how indie authors can find success through what they learned from their failures and mistakes.
*Katie talks about being aware of Imposter Syndrome:
Definition of Imposter Syndrome: Feeling like you're an imposter in whatever space you're in. This voice in your head that questions your every action towards your goal. It brings questions in your head like: Who are you to self-publish? Why would anyone read your book?
Imposter Syndrome follows you even as you grow in your career. It's a feeling that at any moment someone will pull back the curtain and say "you don't belong here. You're a fraud."
Ask yourself how are you self-sabotaging yourself?
In newsletters or in blogposts, for example. Katie talks about how she didn't add a subscription box at the bottom of her blogposts, because insecurities were affecting her decisions. Then she dissected that decision and realized she loved it when people added the subscription box at the bottom of blogposts because it made it easier to sign-up. So she made the decision to add a subscription box at the end of her blogposts. Since then, she's seen an increase in subscribers.
The importance of having a level of confidence in your own writing on blogposts or books.
How to be Aware of Imposter Syndrome and how it is affecting your writing and your Author business…
Specific things to be aware of: If you are never in a place of stress over your career. Imposter syndrome comes up when you take risks the most. Example: this isn't going to work; no one is going to buy your book, etc.
Katie shares a story of when she launched her mentor services and started asking clients for payment. She thought no one will sign up. But people told her they would feel better if they could pay her for her time.
When you're afraid of  taking a chance… that's usually where you'll find the biggest rewards.
"Are you paralyzed with fear? That's a good sign. Fear is good. Like self-doubt, fear is an indicator. Fear tells us what we have to do. Remember one rule of thumb: the more scared we are of a work or calling, the more sure we can be that we have to do it." Steven Pressfield  The War of Art
A book Katie recommends to understand how to handle Imposter Syndrome is: Playing Big: Practical Wisdom for Women Who Want to Speak Up, Create, and Lead by Tara Mohr.
You can find more about Katie at www.kcrosswriting.com and connect with her on Facebook or Twitter.