Podcast: Play in new window | Download
Want to learn how to write stories that you love that will also please the readers who buy them? In this podcast interview, Maxwell Alexander Drake, shares how writers can give readers an emotional return that will stick with them after the story is finished. If you want to learn more insights into the importance of theme and the invisible and visible layer of a compelling story, listen in. You can connect with Drake on his author website or his website for writers or say hi on Facebook or Twitter.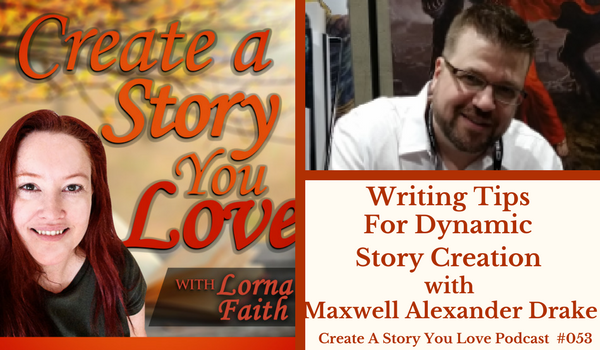 In the intro, I talk about my new historical romance book release, Longing For Love (A Mulberry Island Romance Prequel) and talk about the next book in the series – a contemporary romance about Charlotte and Eli's grandchildren who have grown up on Mulberry Island 😉
As usual I mention a few books I've been reading that are helpful for fiction writers: Dynamic Story Creation: Honing the Physical and Invisible Layers and Point of View: Better Writing Through Stronger Narrative both by Maxwell Alexander Drake. Also, I've been listening on Audible to Dialogue by Robert McKee, which goes deeper into the art and craft of writing dialogue.
Today's Podcast is brought to you by  Entry Point (Carrie Chronicles #3)     which is the newest Carrie O'Conner spy thriller from #1 Amazon bestselling author Ethan Jones. When you grab your eBook before Sunday, Oct. 8th you'll enjoy the special low price of $3.99 and the exclusive bonuses which include: 1)An alternate ending, so you can decide which ending is better. 2)A deleted chapter – which explains a crucial point of the main plot and 3) The first four chapters of Ethan's next spy thriller, The Cyprus Coverup.
Interview Summary: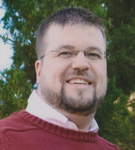 Maxwell Alexander Drake, is an award-winning Science Fiction/Fantasy author, Graphic Novelist, and Playwright. He was also the Lead Fiction Writer and game story consultant for Sony's massive online game EverQuest Next as well as writing for the Shadowrun game. Drake teaches creative writing at writers' conferences and fan conventions all around the world, and is the author of the Drake's Brutal Writing Advice series.
In this interview, Drake shares how writers can give readers an emotional return that will stick with them after the story is finished.
Interview Highlights…
*How to make the switch from amateur to professional writer and the mindset switch that writers need to make to make that happen.
*Tips on how to stop thinking like a fan and start digging deeper into the invisible layer of the story.
*On learning what readers expect from different genres and how writers can deliver on those promises.
*How writers can understand the theme of their story and tips on how to write a story that gives readers the emotional satisfaction they're looking for.
*Drake shares an example of the movie, Finding Nemo. And he points out that this movie is loved not for the characters, nor the conflicts, not the resolution(The Physical layer)… but it is loved because of how the audience feels after the story is over (the Invisible Layer).
Stories are about how the events affect the characters, and by extension, the reader. @MaxwellADrake Click To Tweet
*On learning how your POV character is a shell you create for the reader to wear, so it's the reader who moves through your story, battling obstacles and at some point overcoming the conflict. Your POV character is an extension of the reader.

*How writers can begin to dig deeper into what makes a good story so they can learn why stories succeed or fail.
*Drake shares the example of a character driven story: Star Wars – A New Hope. How Luke Skywalker begins as a teenage boy uncertain of his place in the universe. Through events in the story he gains confidence and learns to trust himself and The Force. It was Luke's internal growth that allowed him to overcome the conflict of the story and it's through the events that show Luke's internal growth that the audience sees his internal growth which adds to their emotional satisfaction.
*How writers can build their story in such a way as to fulfill readers built-in subconscious expectations(the Invisible Layer).
"Stories are created to affect those who journey through them. @MaxwellADrake Click To Tweet
*Drake encourages writers to remember that writing requires tenacity. This is a long game and you need to it thinking you're in it for the long haul. The good news is that we're in a faster to market age with digital books.
To find out more about Drake and what he's up to, check out his website for writers at DrakeU.com or see what fiction he's writing next over at maxwellalexanderdrake.com.  To connect with Drake, you can find him on Facebook or Twitter.
What are your biggest questions on finding the theme of your story?  Please leave a comment below… it would be great to hear from you 🙂