Podcast: Play in new window | Download
Are you a passionate storyteller? Are you curious how writing fiction can help you pay your mortgage? In today's interview, bestselling author Michelle Spiva, shares how she was challenged to write a novel with a pen name, in a new genre.
She started the novel in June and by the start of September she had published her first Sci Fi Novel. A couple years later, she is earning a six figure income from that pen name!
If you want to learn what she did, listen in 😉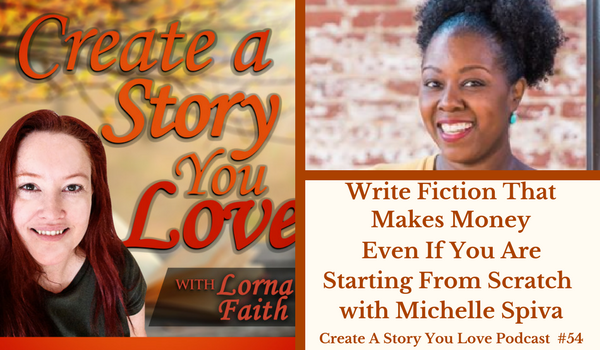 In the intro I share a couple of new books that are helpful for a successful author mindset: 1)Peak: Secrets from the New Science of Expertise by Anders Ericsson and Robert Pool. Learn how  through deliberate practice you can get better at anything you do(without needing to be super talented). 2) Give Up Ironing: A Writer's Guide to Time Management by Kathleen McGurl. Learn how to give up anything in your life that isn't necessary so that you can write and publish your books.
I also share my secret project…  starting to create video lessons and sketch ideas for the new storyteller's roadmap membership site. You can grab your free eBook and get an insider's look   – including a free video lesson – when you click the following  link:  https://www.thestorytellersroadmap.com
Interview Summary: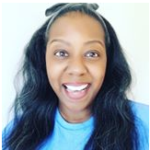 Michelle Spiva is a bestselling multi-genre fiction author. Her super popular Sci Fi novels are written under the pen name Mychal Daniels.
It was so fun to chat with Michelle and I learned so much from her. She's also brilliant – with a MBA in Finance, an MA in Psychology and a M. Div with an education focus. So she really has a lot of great information to share – to help writers write and self-publish their books, but also how to attract their unique readers.
Michelle was working as a financial analyst and the lost her job after the company lost contracts. She was told she needed to go back to school to refresh her degree, so she took Psychology. By the third year in college she had ran through her savings. On a whim she started writing and would send her boyfriend the stories via email. He loved them.
She saw other people were making money from cookbooks online and decided to write stories and put them up on Kindle in 2011.
Michelle shares how she was self taught. At the time, she didn't know the components of story and didn't know how to edit, but she self-published her short romances and when there were thirteen of these little stories up she was making about $300 month from Amazon. It was when she hit $1000 month that she quit her program and chose to go full-time as a indie author.
Other people started asking her how she was making extra money, so she taught six people in her college program how to write and self-publish their stories. She graded papers and then would write more books.
She went full-time in 2014 and by 2015 she had more people ask her if she could teach a class. That was when her class  How to Write Good Fiction Fast, was started.
When she told people that this was how she paid her mortgage and car payments, they were excited to learn how they could write books so they could do that too.
The Writing Challenge
As a second career, self-taught writer, Michelle decided she would write with a pen name and initially didn't put a face behind her names.
Being able to write under a pen name, means you are also able to write freely. Michelle encourages writers to not let what you think society thinks or says to hinder you from doing what you're passionate about doing.
This is One of the Rare industries, where you can side step and get around most anything. There are no gatekeepers. 
The challenge…
As she taught students to write and self-publish, she had one writer challenge her. The student didn't think it was possible to make money writer if she wrote in a different genre under a pen name.
Michelle wanted to model the circumstances of a writer who was just starting out as much as possible. So she pretended she was a writer who had not yet developed a daily writing habit and had no contacts in the writing community or with readers.
She chose instead to release her books one at a time, as she finished each of them. Also she didn't put her books up for pre-order or ask advanced readers to read and review the book. She also didn't use her email list.
Instead she relied on the market. Michelle did her research and learned what readers in the Science Fiction romance and fantasy were looking to read. She ended up reading 25 books in her genre before she started writing her novel.
After she understood what readers in that genre were looking for – including the tropes readers expect when they read it.
Marketing as a new pen name…
She found three active Facebook groups of readers that were in areas where they were willing to try stuff. She went to a curvy group; a sci-fi group; and a women of colour in romance group. Then she became active in those groups.
She wrote short stories and put them in the group. Soon readers were asking her: are you going to write a book like this?  The people in the groups started to love the stories and asked her for more.
Learn Push and Pull Marketing
Before writers get into the data – the metrics and stats – it's important to understand some fundamentals of marketing.
There's a difference between push and pull marketing.
Push marketing: is a pattern interrupt. You're basically putting a commercial in front of people as they are scrolling through Facebook and you are saying, buy my book.
Pull Marketing: is where the sale happens. People who are contextually already in your arena. People are already looking for you in pull marketing.
Michelle shares that when she went to these Facebook groups, most of the groups are set up for Pull Marketing.
Sometimes people make the mistake of going into a Facebook group and they try to do Push Marketing in a group where only Pull marketing will work.
Michelle shares that she started this new Science Fiction pen name and knew she needed to do Pull marketing. She got a logo and did some cute things to get people familiar with the new pen name. Then she started branding.
She started the book and doing pull marketing in June and by September when she published the first Sci Fi novel in that pen name, people were ready to buy the book.
Michelle's tips for Pull Marketing…
It takes time to get to know people and to build the know, like and trust factor. People buy from those people that they know, like and trust.
A short cut is to try writing small stories on Instagram or SnapChat. The key is to be consistent, that way you'll continue to build an audience of readers who like your stories.
Thoughts on Perspective…
"As Indie Authors, we live so much in our feelings. When you have to write something that is commercially viable like popular fiction, you want to give people what they want. So we have to emotionally dig deep to make it believable enough for them to enjoy it. We have to market and sell it… the business part. Then we have to service the people by being available." Michelle Spiva
To gain better perspective on her writing and author career, Michelle spends time future casting. She looks into the unknown future and sees what she will look like – and who she will be – when she has completed this book. Then she focusses on creating a direct path to who that Michelle is(who has finished the book) and so she begins to write the story that future Michelle has produced. It has a quantum leap thing to it.
"In any situation, if you have an idea or you are commissioned to produce something, in some reality it is done. All you have to do is find your way to see who this person is." Michelle Spiva
When she has this perspective it helps her deal with procrastination differently. It's a tool you can use as part of the future casting to what you look like and who this new future you is that has now finished this book.
Three parts to be aware of when you're writing a story
You must have knowledge first; then practice; then you become skilled.
A lot of people try to get the information and knowledge and then they want to be skillful. The difference between knowing something and doing it, is practice.
Skills pay the bills.
Michelle encourages writers to have a dogged determination to begin practicing consistently and self-publishing more books. To learn how to go from wanting to know something to practicing and becoming really good at something, Michelle recommends the book: Peak: Secrets from the New Science of Expertise by Anders Ericsson and Robert Pool.
When you see your future self who is skilfully mastering writing and self-publishing books you love and you imagine your future(finished) book up on Amazon selling, it helps you to move beyond procrastination. It's inspiring and motivating to visualize yourself doing what you love and getting paid well for it.
To connect with Michelle you can find her on Facebook and Twitter, or you can check out her books at www.mychaldaniels.com.
What are your thoughts on starting out today as a beginning author? I'd love to hear your thoughts in the comments 😉