Podcast: Play in new window | Download
In this inspiring interview, full-time  mystery-thriller indie author Jeff Carson, shares how he originally set and has since reached his goal to make a living as a writer.
If you are interested in how to set and reach your writing goals, you'll be inspired as Jeff shares the simple, step-by-step plan he used to become a full-time self-published author.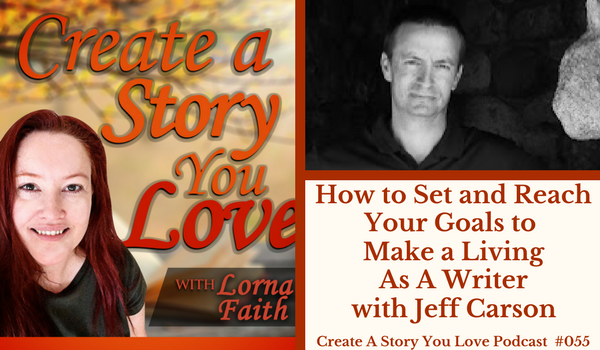 In the intro, I share about a couple of helpful productivity audio books I've been listening to lately: 1) Finish: Give Yourself the Gift of Done by Jon Acuff is super useful. He shares how we can kill perfectionism and by doing that, give ourselves the gift of "done." 2) Another audio book that I've been listening to over and over to help with getting the most important tasks done first, is Eat that Frog: 21 Ways to Stop Procrastinating and Get More Done in Less Time, by Brian Tracy.
Do you like reading Spy thrillers? #1 Amazon bestselling Spy Thriller author, Ethan Jones' newest Spy thriller – The Cyprus Coverup – is available. Get your copy now, to enjoy exclusive bonus content!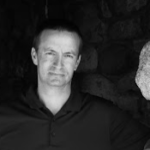 Mystery Thriller Indie Author Jeff Carson shares how get got started writing.
He remembers early in life telling his family that he wanted to write stories and make money doing it.
Jeff remembered telling his Dad that it would be so cool to be a novelist. He always thought there was something else you had to do first before a person could be a novelist.
When he heard of other self-published authors who wrote novels and made a living doing it, he had a moment when he decided that he would make this his goal.
On Setting Goals…
Jeff decided to write 10 novels and then after than he told himself he would evaluate when he
got to that point, to see if he was making a good income from his books.
He had a conversation with his wife, who encouraged him to begin writing. Jeff's wife encouraged him to do something
he loved – writing novels – so that he could having a greater possibility of quitting his job to writing for a living. Jeff shared with his wife a couple of other self-published authors who were also making a living writing.
Jeff chose to work at odd jobs while he wrote his novels, until he made more than he was making at his day jobs.
Tips on how to set writing goals…
1.Write down your goals everyday Use a notebook and a pen, and write in present tense. For example: I write book 11 by November 22nd. Your goal needs to be present moment with a date attach
ed to it.
2.One key tip: never look back at previous goals(it's too discouraging).
3.Write down conversations with yourself(a tip from David Morrell). Ask yourself questions like: What do you want to write about? What is it about this character that you love?  Jeff says when you keep asking yourself Why questions, it sparks ideas and helps you flesh out your story.
4. Write down for every scene/chapter: Goal; Conflict; Setback.
Writing books that Jeff recommends is the Red Sneaker series for writers.
These books will help you understand story structure, characters, dialogue and theme.
This series will also give you great tips on how self-editing your novel.
Jeff encourages writers to have a plan in place for self editing. Do word searches and get rid of passive voice. Words like: "they were"; "become"; "was"; "ing words"; etc.
Set a timer for thirty minutes and get as many passive words cut out of your manuscript as possible.
"If you want to make a living with your writing, you have to make it your goal and write down your goals everyday." Jeff Carson
To connect with Jeff you can chat with him on Facebook, or find him at his website, www.jeffcarson.co.