Podcast: Play in new window | Download
In this interview with multi-genre author Casia Schreyer, learn how you can write and self-publish cross genre fiction. Casia writes contemporary lit, fantasy romance as well as Science Fiction. With the added benefit of a BA in English, she also works with other authors editing their manuscripts.
You'll learn Casia's tips on how she keeps each story organized as she writes in two or more genres at a time.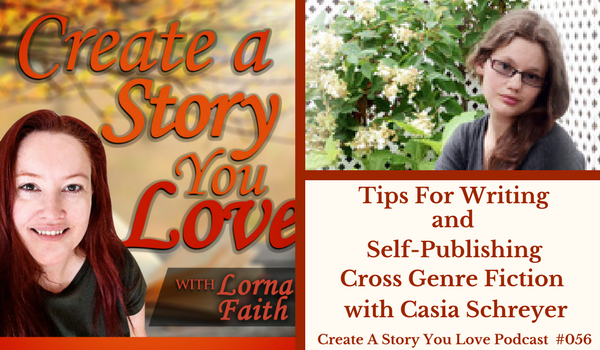 At the start of the podcast, I share how I was ready to throw in the towel on my story a couple of weeks ago, and how by writing down my Big Why for writing stories and overall writing goals and dreams, it inspired and motivated me. Learn how to find your Big Why and get unstuck in this video.
A couple of audio workshops that I've been listening to lately given by Christopher Vogler and Michael Hauge: 1)The Hero's Two Journeys and 2)Using Myth to Power Your Story.
Interview Highlights: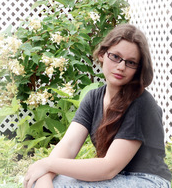 Casia
Schreyer was originally inspired to start writing and self-publishing because of her cousin's suicide attempt. She felt there wasn't much she could do except write because that was what she did best.
So she wrote a contemporary fiction novel, about a character who was like her cousin who hit rock bottom. The story is about the girl surviving and has a hopeful ending.
When the book was self-published, Casia gave the book to her cousin. That was how her writing and self-publishing journey began.
Casia then wrote the first book a light fantasy romance series. It was a coming of age romance
which focussed on being a strong woman without being a warrior or a mother.
After that book she wrote another contemporary lit and after that she started a middle grade science fiction series.
Tips for Writing in a few Different Genres at the same time:
1.How to keep each story straight: Casia keeps a list of characters pinned on her wall, to help keep her characters straight for each story she's writing.
2.Write an outline and continue to take notes as you get ideas: Even when you are writing in another genre, if you get ideas about the other novel, write it down and get it out of your head.
3.Keep a lot of lists and do a lot of brainstorming: It's okay to fine tune an outline while you're in the first draft in the work in progress of a different genre. Casia mentions that it's a little tricky to write first drafts in two different genres at the same time.
4.Write out a time line: if you're writing fantasy or historical it can help to keep a time line of different characters lives and events.
5.Create a map of your world and keep it on your wall near to where you write: This is especially important for novels like science fiction; fantasy; historical, etc.
Casia's Top 3 Pieces of Writing Advice
1.Ask for recommendations from other writers, before you do business with anyone. Just because a certain company is coming up in the top 5 in search engine results, don't make your decision based only on that. Ask around.
2.Be willing to invest in a great cover design and for an editor to edit your book. It really does make a difference to the quality of book you put out into the world. Having a good book cover and a well edited book, really makes a difference and helps your work stand out in a crowded book market.
3.Take a risk and experiment and try new story ideas. As an indie author you have complete creative control. Take advantage of that and try unique ideas. Not everything you try will work, but at some point you'll hit on something that will. Never self-reject your work.
You can find more books on Casia's Amazon Author Central page and read about what she's working on next when you go to her author website: www.casiaschreyer.wordpress.com.  You can also chat with Casia on Facebook or Twitter.
Do you write in different genres? What do you find helps you to write in two different genres at the same time?  Please do share you tips in the comments below… we can learn from each other 😉