Podcast: Play in new window | Download
In this week's chat, I share tips I've been learned on the importance of developing a regular writing practice.
As writers when we begin to understand our Big Why for writing on a deeper level, we'll find more clarity, consistency and commitment in our writing practice.
There is this struggle we face everyday as we try to establish a deliberate writing practice and it shows up more noticeably when we're in the thick of things with our writing projects. (I've noticed this in my own writing practice more than ever this past month…)
Listen in, for more inspiration on how you can attack the struggle of a deliberate writing practice and how you can learn to develop a greater vision and intensity of focus to reach your writing dreams!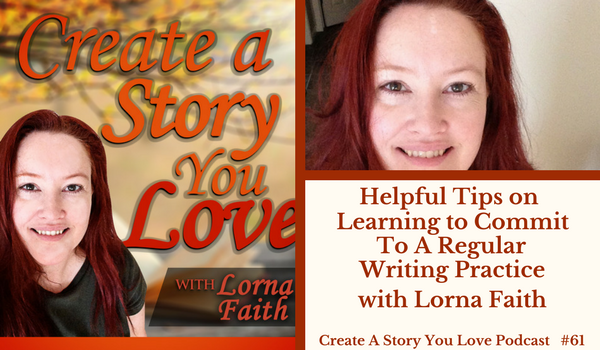 In the  Intro, I talked about a book I've been reading that's been inspiring: Simon Sinek's awesome book  Start With Why: How Great Leaders Inspire Everyone to Take Action. This book, has re-ignited a passion in me to gain more clarity on my own Why. I've been learning that for writers, Clarity, Consistency and Commitment are attached to the reasons and whys behind our passion to write. The clearer we are on the reasons we are doing what we're doing, the more we'll be able to get through the struggle, delays, fears and procrastination that hold us back from achieving our writing dreams and goals. 
Some thoughts on the struggle of developing a writing practice:
Most often, writers struggle the most when we've made a commitment to write our book and have set a deadline. Right after we've told ourselves "Okay, I'm doing this! It's time to get 'er done." This is the point, we often face the biggest struggles in our writing commitment.
Even though it's true that making a commitment to write is an antidote to stagnation and resistance, it still is  when we fully commit to doing something that we will be tested. I've noticed that this plays out in many other areas of life too.
Two Phases of Resistance…
Phase One: Frustration: This is the phase where a lot of the struggle and resistance comes in. This is especially true when you're new to writing and you're doing something new that you haven't done before.
We dread learning all this new stuff, because it's slow going; we make a lot of mistakes; we're not good at it yet; we're not making a lot of progress and the learning curve is massive and can seem insurmountable.
This part is frustrating because it doesn't feel good and we're trying to figure out stuff and sometimes it takes much longer than we expect.
If you can push through the frustration and attack the struggle and tell yourself, I'm just going to do it… then you'll find yourself getting past that barrier that seems to be holding you back.
I've been learning that the biggest key to get through frustration is by good old fashioned perseverance.
Phase Two: Struggle of Practice: This is the point, where we know a little bit more now about writing and our story is starting to make sense, but it's still not easy. There's many days when we just don't wan to do this.
At this point, we move into Commitment 🙂
It's important to choose to commit. Why? If you don't get committed you're going to give up when the going gets tough. Then you won't get what you really want, or become who you need to be to reach your dreams.
The best way to get through this struggle, is to just Attack it! It's basically ride or die.
This is the point where we tell ourselves:  this doesn't feel good, but I will get this done anyway. This reminds me of one of my Dad's favourite sayings: where there's a will, there's a way. (maybe he needed that reminder to get through each day with 11 kids … )
Sometimes as writers when we're doing tedious tasks and teaching ourselves a new way of doing things… we're not very good at it at the start. But that's okay, because as we continue to practice we will keep learning and get better and better.
I've learned this from over 20 years of practicing the piano. It is tedious and it's a real struggle to begin and to keep up our writing practice and  to get through the next difficult learning threshold, but if you keep at it, you will get better every day.
I want to encourage you to keep going. Keep writing and don't give up as you are in the learning – and often frustration and struggling phase.
I hope you continue to keep your Big Why for your writing goals and dreams in front of you and get the feedback you need on your writing projects.
It's super helpful to have that perspective from others. It's an outside observers advantage, that someone has when they read your work who is not emotionally connect to you. They have the advantage of being able to see some of the things you might miss, because you're so close to it.  Have their insight, helps you to hone in on your project with a new perspective.
I encourage you to write down the vision of who and what you're going to be and produce with your writing. Then get feedback on your writing. Don't shy away from that, it's really just as important as doing the action of writing.
If you are tired of procrastinating and putting off your writing dreams and would like a step-by-step simple process on how you can re-ignite your writing dreams, click this link to grab the Free video lesson to learn a step-by-step process on how to understand Your Big Why for your writing.
I really want to encourage you not to wait any longer to begin writing your story. Don't wait to achieve your writing dreams.
Get intensely focussed on pushing past resistance to establish that regular writing practice, and you'll soon find that you're even closer to your vision… which is exciting 🙂
What are your thoughts on developing a regular writing practice?  Please, do share in the comments below… I'd love to hear from you!