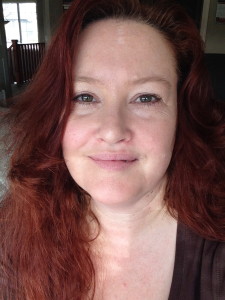 Hi I'm Lorna Faith. I'm happy you're here!
I'm a writer of fiction and non-fiction and I love listening to people's stories – both real and imagined – so that's why I started this blog and the Podcast Create A Story You Love.
I guess you could say I'm a Storyteller at heart. It took me a long time before I could say those words out loud. I was intimidated and scared to share my authentic voice with the world.
Because of my own struggles to write, self-publish and market my own books, I've created a FREE mini-course that includes a free eBook. If you want to learn the simple step-by-step process on how you too can write, self-publish and market your book, sign-up for Free here, to get The Storyteller's Roadmap.
My goal here is to encourage and inspire you to write amazing stories, to bravely publish your books… and to share your voice and your stories with the world!
I live in make-believe worlds and talk to imaginary friends when I'm working on my next fiction book. However, my love for storytelling moves beyond fiction… to helping others to write, self-publish and market their stories.
I help writers with their stories on my nonfiction website, www.createastoryyoulove.com.
I help first-time and struggling writers with the following topics…
 "I want to write and publish my first book, but I don't know how to do that."
 "I really want to learn to tell amazing fiction stories, but I need some help."
 "I'm unsure of my authentic voice. How do I uncover my writing voice? What steps do I take to create a body of work that matters to me and resonates with my audience?"
If you've ever thought some version of the above questions, then head on over to www.createastoryyoulove.com and you'll find more ideas and tools to help you.
When I'm not drinking green smoothies or going on walks or hiking with my family, I love to write and tell stories.
Here's what I'm working on now.
I've wrote my first Historical Romance Answering Annaveta a couple of years ago and since then I've completed Anchoring Annaveta, which is Book #2 in the series.
Right now I'm writing a Western Historical Romance based on ranching in the early 1900s Alberta, which includes feisty heroines and brave cowboys… and lots of romance and suspense:) You can grab the first book in this series – A Most Unsuitable Husband – for Free here.
The Online Course, Write and Publish Your First Book is going through editing right now. If you want to be one of the first to know when the class is ready to go, sign up here.
If you have more questions, I would love help you out. Shoot me a question here… I'd love to help out 🙂