Click Below for your FREE eBook of 9 Traditional, Historical and Contemporary Western Short Stories!
You can find the above books at the links below...
Book Links:
NonFiction Book on Writing and Self-Publishing:
Write and Publish Your First Book:
Get it FREE right now:
Historical Romance:
Answering Annaveta(Russia to Canada Trilogy Book 1)
Anchoring Annaveta(Russia to Canada Trilogy Book 2)
Editing now...
Available for Pre-Order below...
Longing for Love (A Mulberry Island Romance, Prequel)
This is a Prequel Novella(set in the 1920s) to a Contemporary Series I've got in the works called the, Mulberry Island Romance Series. This story is about Eli Harper and Charlotte Coleman, who  are the pioneers of Mulberry Island where this series of novels takes place.
Following Eli and Charlotte's story, is a standalone series of what looks to be a 7 series of contemporary romances.
If you like reading about mystery, intrigue, secrets, the healing power of love and happy endings... you'll love this series 🙂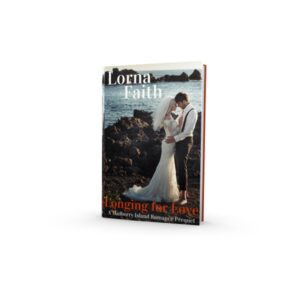 Available now for Pre-Order ...


 

Writing now...
Returning to Love (A Mulberry Island Romance Book 1)
This is the start of the romance and adventures for the grandchildren of Eli and Charlotte Harper. This will be a 6 or 7 book series(still deciding...;).
This is the story of Abby Harper who is the granddaughter of Eli and Charlotte Harper. She's the artist in the family. Her background is tragic. Her mom died from cancer when she was only 3 years old and as a teenager a misunderstanding causes her to lose the love of her life.
Right after she finishes art college, on her wedding day, her husband of only a few hours suddenly dies. Abby is heart broken once again and she returns to Mulberry Island.
Abby moves into her grandmother's big 'ol rambling cottage, and when she decides to restore the cottage on the north shore of the island, Jack Shepherd shows up on her doorstep... a new architect with his own business, who specializes in restoration of old buildings.
Abby is stunned to see Jack again. She fears having him back in her life. Will she be able to forgive those hurts from her past? Will fear hold her back from receiving the love Jack offers her?