I sent out a survey to readers who read this blog or listen to the podcast around the middle of last month. It is important to me that regular readers of this blog or listeners of the podcast have a chance to voice their thoughts.
At the end of the survey, there was a place where people who did the survey to add their email address for a chance to win a 6 month FREE membership. I used random(dot) org to figure out the winner. Scroll to the bottom if you want to find out who won!
In the past, when I've asked people for their thoughts, I've found that a reader survey is the best way to get real, useful data on the people I want to serve best: you.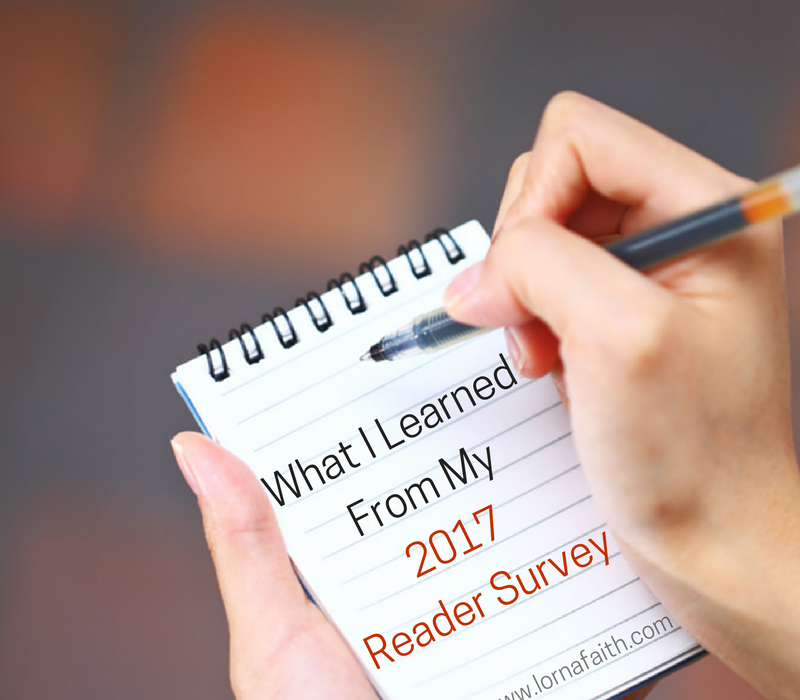 The Goal of this Reader Survey…
The overall goal, was to really dig deep and learn the areas where I could help readers of the blog, listeners of the podcast and people who have emailed to ask for tips on how to write, self-publish and market the stories they are passionate to tell.
My goal was really three fold:
to hear from readers/listeners, what they were struggling with in terms of writing, self-publishing or marketing their books.
from the answers on the survey, to learn where I need to focus my blogposts and interviews for the podcast.
to take it step further and understand how I could create something like a membership site, that would be a super helpful and simple solution to the struggles writers said they had in the survey.
What the Numbers Say in the Reader Survey
Based on the answers to the specific questions I asked, here's what readers had to say.  I've also added some thoughts to fill out the picture.
Readers described themselves as Fiction writers(33%), nonfiction writers(20%) with most readers being both fiction and nonfiction writers(50%). (I love the diversity).
When I asked where people were at in their writing process: (20%) said they hadn't started a book yet; (60%) were partway through writing their book; (10%) had published their book and wanted to learn how to sell more copies; and (10%) said they weren't working on a book, but focussed on writing smaller stuff at the moment. It looks like overwhelmingly, writers said they were in the process of writing a book.
When asked what readers were struggling with most in the areas of writing, self-publishing or marketing their books, you responded: (40%) said they struggled to get words on the page most days; (10%) mentioned that writing and self-publishing their book felt overwhelming and/or they lacked know-how; (50%) felt like they had a messy, jumble of random thoughts and have difficulty breaking through distraction to write with focus and clarity; (30%) struggled with fear of working hard at writing and then failing; (10%)struggled with fear of success – to write a bestseller and not be able to keep up with readers demands; (20%) worried about finding readers who would love their books; (40%) were afraid their writing wasn't good enough to self-publish; (20%)mentioned that sometimes reading writing books, leaves them more confused and less confident about their writing; (20%) struggled with technical 'know-how' of setting up their author website and email list; and (30%) felt unsure of how to build a career as a successful author entrepreneur. From these responses, it seems like many writers are looking for ways to have more freedom in their creativity/writing so they can focus, be more productive, grow in confidence as a writer so they can grow as successful author entrepreneurs. This is so helpful to learn.
Topics that readers most wanted to learn about were: 1)How to be more productive as a writer(60%); 2)How to successfully self-publish(50%); 3)How to get 'unstuck' and finish the story they are writing(40%); 4)How to stay motivated/inspired to write(40%); 5)The craft of writing a better novel(30%); 6)how to combine what they love to write with what readers want to read in their genre/topic(30%); 7)How to outline or write beats for their fiction or nonfiction book(30%); 8)Steps on how to go from writing and self-publishing one book to building a business as a author entrepreneur(30%).
Most important writing goals right now were: 1)Get unstuck so they can finish the novel/book they started(44%). 2)To be more productive so they can write & self-publish more books this year(33%). 3)Learn the craft of writing a better novel/book(22%). 4)Start writing their first book(22%). 5)Learn the successful storyteller's mindset, writing craft, creative rhythm, growing your author brand; building your community(22%). 6)Learn how to write and edit books for great dialogue and story flow so readers love their stories(11%).
Writer's said that the biggest struggle to accomplishing their goals were: 1)Accountability partners to help inspire and encourage them to stay on track(75%). 2)The support of a community of writers(37%). 3)Weekly or monthly Q & A calls where they can get their questions answered(37%). 4)Access to industry experts to mentor them in the areas of writing, self-publishing, marketing their books and growing their author entrepreneur business(37%).
The 7 top course topics readers wanted, were: 1)How to unblock their creative path & get rid of limiting beliefs to have more creative freedom(66%). 2)Step-by-Step process on how to format and self-publish their books to Amazon and other digital retailers(66%). 3)Simple steps to structure and outline your novel(55%). 4)How to of writing and editing a novel(44%). 5)step-by-step process of how to create a book cover using Canva(44%). 6)Simple step-by-step process on how to set up your author website(44%). 7)A Facebook Community to help writers connect, learn and grow from other mentors and writers(44%).
How readers learn best: 1)Video with slides and audio voice narration(55%). 2)Text with images and infographics(22%). Videos with graphics and voice-over seems to be the most popular with people who are learning something new.
The best month, for readers to begin a monthly membership site created to be an solution to the above needs: 1)Beginning of June 2017(55%). 2)Beginning of March 2017(22%). 3)Beginning of September(22%).
When asked what value readers would place on a monthly membership site that was designed specifically to be a solution to the above needs, readers responded: 1)$17 USD monthly(50%); 2)$20 USD monthly(50%). 3)Others responded, saying that the value they would place on a membership site and the budget they have for it are different. And some suggested different membership levels for more or less access to content. Something I hadn't really considered. I'll need to think about that 🙂
My Takeaway from this Survey
I think I've read through the survey answers and comments at least ten times already, pondering through the answers.
Based on your feedback, I have come to some conclusions of what to keep doing and gained more insight and ideas on what to start.
I want to keep blogposts and podcast interviews focussed on your needs. That's really  number one. This survey has been really eye-opening for me to see that some of the top important needs for you as writers are things like: 1)Learning how to get rid of distractions, and write with focus and clarity 2)How to unblock your creativity so you can write with freedom everyday 3)How to successfully self-publish books.
I was reminded to keep details of each topic, really practical. As I read through some of the comments in the survey, I was reminded that readers find step-by-step guides really helpful as they learn something new.
Also, I believe a membership site is a good idea. As I read through the struggles writers mentioned as well as from course topics and the need for community and accountability, this really reaffirmed my original idea to expand the storyteller's roadmap into a membership website that was super affordable as well as be a solution to all the needs mentioned above. My goal is to have the membership website ready to go by the start of June 2017 😉
Also, I wanted to announce the winner of the 6 month Free Membership – when the membership website opens in June 2017…
I used random (dot) org to randomly choose someone(who had added their email at the end of the survey) for the Free Membership.
The winner of the 6 month FREE Membership is Carrie 😉 I have sent an email to the winner!
Thank you again to everybody who answered the questions in the reader survey. You guys are amazing and really appreciated. It means the world to me to hear your honest thoughts on your concerns, struggles about writing and those details that would really help you reach your goals.
I consider you effort and taking the time to fill out this survey, a real gift. So again, thank you for trusting me with your time and your thoughtful answers.
Are there some other areas – of writing, self-publishing or book marketing – that were missed in this survey? Please share in the comments, I'd love to hear your thoughts!