Knowing the deepest emotions, goals and motivations of your characters is super important to creating a compelling story. This is something that I am reminded of every time I write a novel.
As I've been reviewing/rewriting my 1920's Novella, Longing for Love, I've been going through the emotional character arcs of both Eli and Charlotte(the main characters). I've been using Enneagram Type Descriptions to help me figure out more details about my main characters.
When you are writing your novel, I've discovered that you have the most ideas – and character revelations – when you are really immersed in who those characters really are.
Below, I share more of what I've learned…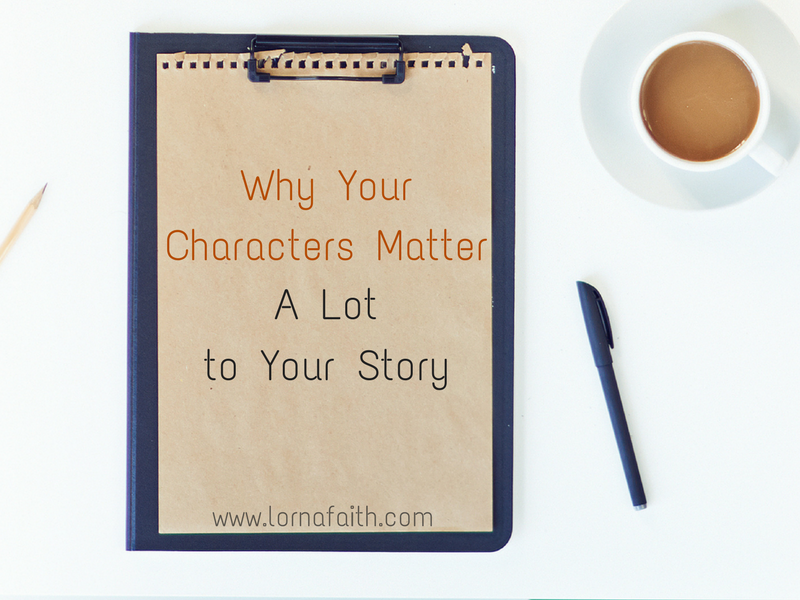 My Aha Moments as I've learned more about my characters…
To understand more about Eli(the hero) and Charlotte(the heroine), I've worked through their reactions to different situations.
For instance at the start of the story, I realize that Charlotte has been so hurt by being rejected and left by her first suitor that it's hard for her to trust again. She also feels like something is wrong with her, that she's unworthy of love. Since she's the only daughter of Senator Coleman and his wife Elizabeth, Charlotte has had to live in the public eye a lot and has never really been able to figure out who she really is.
She also has limiting beliefs that hold her back from receiving – and giving – true love. Some of her false beliefs are that she's not worthy of being truly loved because she's never felt like she measured up to her parent's expectations; she also
When I did the Enneagram for Charlotte, I realized that she is a Type Two profile. She's The Helper. Her key motivations are: wants to be loved; to express her feelings for others; to be needed and appreciated; to get others to respond to them and to vindicate their claims about themselves.
Charlotte's Basic Fear is to be unwanted, and that she's unworthy of being loved. 
Charlotte's Basic Desire is to feel loved.
Eli on the other hand keeps his cards close to his chest.
He immigrated from Ireland with his parents as a small boy, but growing up he was always called that poor Irish immigrant. He's the oldest of eight children and has worked hard since he was thirteen years old to learn how to run a ship. Since the small town where they live – Hidden Cove – is right along the ocean, he's spent most of his life on ships. When he finally begins his dream to learn how to build cargo ships and luxury yachts, he grows more into who he wants to be and those dreams he's had for his life.
However, those two years he spent working in the big city working for a ship builder weren't only about building. He also fell in love and was engaged to a woman(Lillian), who Eli later finds in the arms of another man. So Eli has become very reclusive and has decided to live his life without having any romantic entanglements.
What I uncovered about Eli's Enneagram was super helpful. I realized that he is a Type Eight profile. He's The Challenger. So his Key motivations are: wants to be self-reliant; wants to prove his strength and resist weakness; he wants to be important in his world; he wants to dominate his environment and he wants to stay in control of his situation.
Eli's Basic Fear is of being harmed or controlled by others.
Eli's Basic Desire is to protect himself  – to be in control of his own life and destiny.
As Charlotte transforms she'll need to learn how to stop 'over-sacrificing' herself to help others. It's great that she's a giver and loves to help others, but that when she's not meeting her own needs, she can't help others very well. Also when she over sacrifices herself for others she grows resentful and frustrated when they don't reciprocate. So as she begins to fall in love with Eli, this is a real growth area for her because it's a really long time before Eli tells Charlotte that he loves her.
As Eli transforms, he'll need to learn to act with more self-restraint. Instead of asserting his will with others in a cut and dried sort of way, Eli will need to learn how to inspire people to action even while he's taking charge of different and difficult situations. Also, he wants to be in control most of the time, but sometimes he'll need to learn to yield his will to others and by doing that he'll inspire cooperation from the people he values the most in his life.
I hope some of what I've been learning about characters is helpful. I encourage you to figure out your characters in the Enneagram Type Descriptions. I think you'll really find it helps you dig deeper into who your characters really are 😉
How do you dig deeper – and immerse yourself – into your character's point of view?  Please share your thoughts below… I'd love to learn from you!